Important Information About Coronavirus (COVID-19)
What To Do: If you are not feeling well or have a fever or flu-like symptoms, please stay home and contact your physician immediately.
What We're Doing: The health of our patients, physicians, clinicians, colleagues, and visitors is our top priority. We have restricted visitation for those who have traveled outside of the United States in the last 14 days or have a fever or illness. Each visitor's temperature is taken and a brief health questionnaire is completed prior to entering the facility.
Stay Up-to-Date on COVID-19: Click here to get Real-Time Updates from the Centers for Disease Control
experience counts!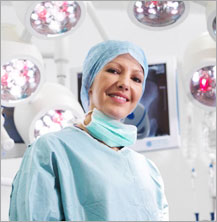 During the past 13 years, the specialized surgeons of the ESCW team have performed more than 47,000 ophthalmic procedures to the Westchester community. Everyday, we strive to achieve the highest standard of ambulatory surgical care for the community in which we live and work.