our focus is on the patient - you.
The Eye Surgery Center of Westchester has provided patients with the highest quality of care and the latest in technology for more than 12 years. We have created a safe and positive atmosphere to deliver our expert eye care. Our goal is to provide compassionate and comforting eye care, while utilizing the most technologically advanced equipment.
our promise to you
At the Eye Surgery Center of Westchester, we promise to provide all patients with compassionate care under the supervision of highly trained and experienced professionals. We are dedicated to continuously providing a safe, convenient, and positive experience and returning all patients home only a few hours later. Our promise is to provide you with courtesy and respect from our specialized team of professionals.
the best in ambulatory surgery
ESCW is licensed by the State of New York, AAAHC Accredited, and Medicare certified. We participate in most insurance plans.
Rely on the professionals at Eye Surgery Center of Westchester to deliver the very best care.
experience counts!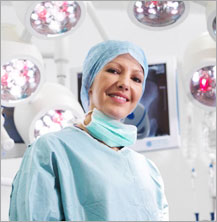 During the past 13 years, the specialized surgeons of the ESCW team have performed more than 47,000 ophthalmic procedures to the Westchester community. Everyday, we strive to achieve the highest standard of ambulatory surgical care for the community in which we live and work.